Self-defense classes prepare you for unexpected situations and also help develop increased mental and physical health. By learning the basics of self-defense, you begin preparing yourself for dangerous and unforeseen circumstances. Be proactive, and begin your classes today.
Awareness: Internal and External
Mindset
Decision Making
Physical Ability
It may be hard to imagine being attacked by a stranger, but it can happen every day. These attacks occur without warning, and when individuals least expect it. We strive to foster a level of mental strength that allows individuals to instinctually take advantage of time and space when facing an unexpected attack. Your mental strength isn't the only thing that's empowered. By making yourself a stronger person inside and out, you'll be far better prepared to face real-world dangers.
Be proactive, Train hard, Stay safe.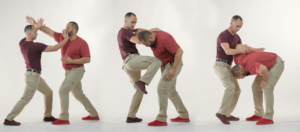 Schedule your class